About A4 Access
In 2013, the Lifts, Elevators and Ramps (LER) Department of Wright & Filippis became A4 Access, a separate entity focused on the unique and growing market of home accessibility solutions. The products and services provided by A4 Access reflect its dedication to improving the quality of life for people with disabilities, a core principle for Wright & Filippis from its inception 70 years ago. A4 Access remains focused on assisting people who want more independence at home, work or wherever their travels take them.
A4 Access provides accessibility solutions to help customers move in, out and around their homes safely and comfortably. Our licensed, highly trained staff provides in-home evaluations to determine what equipment will best suit each customer's needs. A4 Access is prepared to install all types of accessibility equipment including residential elevators, vertical platform lifts, stairway lifts, wheelchair ramps and more. Our Team can also make additional barrier free modifications to homes when needed.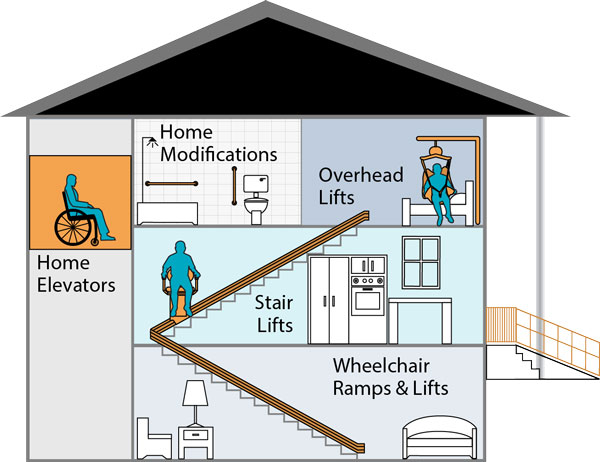 For our commercial customers, A4 Access provides equipment that ensures safe and reliable means for easier access to your business. We offer multiple models of stair lifts, elevators, wheelchair lifts and patient lifts for varying needs and design tastes.
Providing home and commercial accessibility solutions helps our customers become more independent in their everyday living, both at home and in public facilities.