Commercial Elevators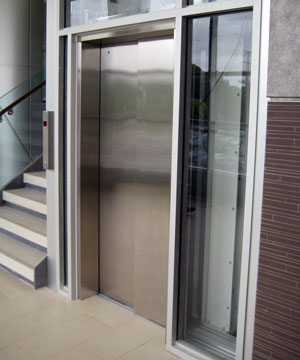 SAVARIA ORION
The Orion elevator is designed with features you would expect in a high-rise elevator but built for commercial low-rise buildings. The Savaria Orion elevator was designed for limited use/limited application (LU/LA) commercial projects and is well-suited for use in educational settings, places of worship and up to three-story professional offices. With automatic sliding doors and commercial fixtures, the Orion elevator delivers a professional appearance and a smooth ride for passengers.
Features of the Orion include:
Cost-effective solution to ADA-compliant accessibility
Attractive call station, control panel and digital floor indicators
Smooth ride, start and stop
Gradual acceleration and deceleration of cab
Emergency battery backup for lowering and interior lighting
Emergency stop and alarm buttons, emergency manual lowering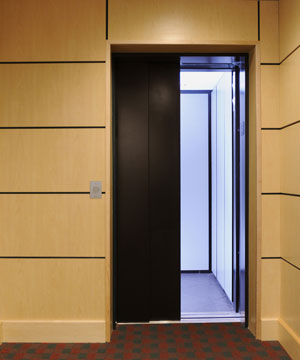 GARAVENTA ELVORON LULA
The Elvoron LU/LA Elevator is equipped with many standard features, setting it apart from the competition.
Features of the Elvoron include:
Available in three standard car sizes as well as custom sizes up to 18 square feet
Two-speed hydraulic valve for smooth start and stop
Make up to six stops or have a total of six landing doors
Emergency backup power system for lights, locks and door operators
Emergency alarm button
Emergency manual lowering system