Portable Ramps
Portable wheelchair ramps are a durable yet inexpensive alternative when a permanent ramp is not feasible or available. Most are designed for quick and easy use with scooters and all wheelchairs.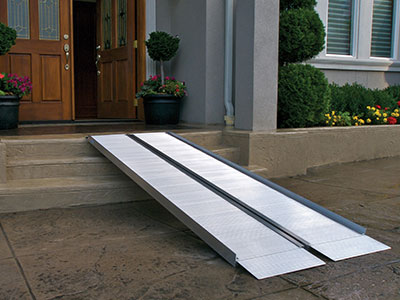 EZ-Access SUITCASE Signature Series
The SUITCASE® Signature Series® portable wheelchair ramp, with its single-fold design, sets up quickly and can be carried like a suitcase when not in use! Finished with durable, ergonomically designed handles, this ramp was redesigned to be simply the best in the industry. Top Lip Extension (TLE) compatible. Available in 2-foot to 8-foot lengths with an 800-lb. weight capacity.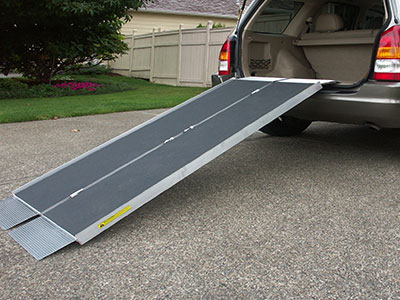 EZ-Access SUITCASE Advantage Series
The Advantage Series® is a SUITCASE ramp you can separate, making it the easiest to carry and move. By simply removing two hinge pins, it quickly separates into two lightweight sections, each with its own ergonomically designed handle. This ultra-strong, single-fold ramp provides the safety and strength required while remaining light and portable.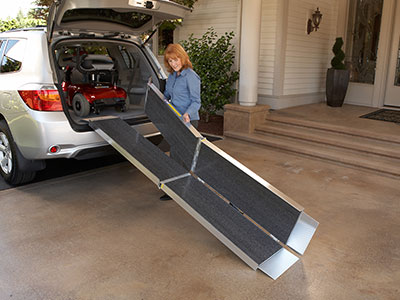 EZ-Access TRIFOLD Advantage Series
The TRIFOLD® Advantage Series®, with its unique three-fold design, offers the length required for wheelchairs and scooters to easily access steps, vehicles, and raised landings. The ramp is designed to be used and carried as one unit or can be separated into two individual sections. It features an applied skid-resistant surface and self-adjusting bottom transition plates for easy conversion from ramp to ground.